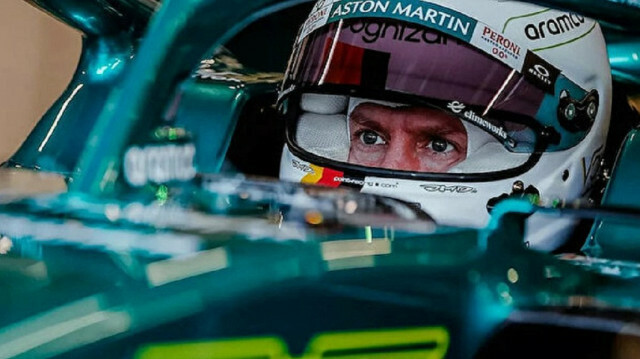 Four-time world champion Sebastian Vettel on Thursday announced he will retire from Formula One at the end of this season.
The 35-year-old German, who leaves the sport as one of the most successful drivers in history, said he made the "difficult" decision to spend more time with his family.
"I love this sport. It has been central to my life since I can remember. But as much as there is life on track, there is my life off track too. Being a racing driver has never been my sole identity," Vettel said in a video message on Instagram.
"My passion for racing and Formula 1 comes with lots of time spent away from them and takes a lot of energy. Committing to my passion the way I did and the way I think it is right, does no longer go side by side with my wish to be a great father and husband."
Vettel made his debut with BMW Sauber at the US Grand Prix in 2007.
He rose to worldwide fame during his time with Red Bull Racing, winning four consecutive F1 titles from 2010 to 2013.
He switched to Ferrari in 2015, where he claimed his last race victory in 2019, before joining Aston Martin in 2021.
In world titles, Vettel is only behind Michael Schumacher, Lewis Hamilton and Juan Manuel Fangio.
He bagged 53 race wins in his F1 career – third behind Hamilton and Schumacher – and made 122 podiums.
An Aston Martin statement hailed Vettel as an inspiration for "so many throughout his career, both in Formula One and beyond."
"We're proud to call him a teammate, a friend and to have been part of his journey, just as he has been part of ours," the team said.
Aston Martin boss Lawrence Stroll also thanked the German for "the great work that he has done for Aston Martin over the past year and a half."