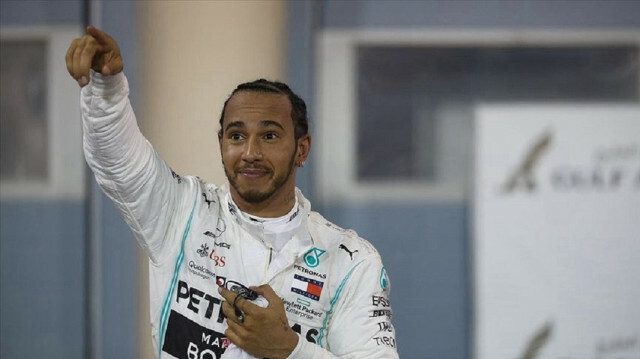 Seven-time Formula One champion Lewis Hamilton became an honorary citizen of Brazil late Thursday, recognizing his affinity for the country.
"Speechless. Today I was granted honorary citizenship to one of my favorite places in the world. I don't really have the words right now," Mercedes' British driver Hamilton, 37, said on Instagram.
"Thank you Brasil, I love you, I can't wait to see you again," he added.
Hamilton also praised former Brazilian F1 driver Ayrton Senna, calling him an idol.
In November 2021 the British driver lionized Senna, calling him his "greatest inspiration."
He wrote: "It was the way he raced, his passion for life and for the sport. But more than anything it was the way he faced alone a system that wasn't always kind to him. May Ayrton Senna's legacy live on forever."
Victorious in the Nov. 14, 2021 Brazilian Grand Prix in Sao Paulo, Mercedes' Hamilton unfurled a Brazilian flag on the podium, despite being a UK citizen.
Senna died on May 1, 1994 at age 34 after a crash during the San Marino Grand Prix in Imola, Italy.
The winner of the 1988, 1990, and 1991 world championships, Hamilton is still seen as one of the greatest drivers in Formula 1 history.
In December 2021, Hamilton was knighted by his own country for his service to the world of motorsports.
The 2021 Formula 1 World Championship runner-up, Hamilton bagged 103 wins and made 183 podiums in his career.