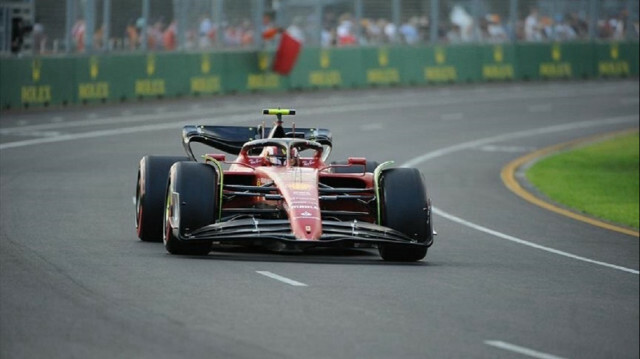 Ferrari driver Charles Leclerc, who started the race at the pole position, won the Australia Grand Prix in 2022 Formula One on Sunday.
Red Bull driver Sergio Perez completed the race with 20.524 seconds behind Leclerc, while Mercedes driver George Russell took the third spot at the Albert Park Circuit in Melbourne.
Leclerc, with the fastest lap, got a relatively easy victory as Max Verstappen of Red Bull, who was pursuing him, was out of the race due to an engine issue on lap 38.
"The car was incredible today, well done guys," the Monaco driver told his team after passing the finish line.
Leclerc in the beginning widened the gap with the runner-up Verstappen a little more in each lap until the Dutch driver pitted on lap 20 and fell behind to the seventh spot.
But Verstappen eventually got back to the second spot until his unexpected exit on lap 38.
Ferrari's Spanish driver Carlos Sainz was out of the race due to a crash on lap 3 and the safety car was released in the next lap until lap 7.
Red Bull's Sergio Perez passed Mercedes' Lewis Hamilton for the third spot on lap 10 -- then finished second due to Verstappen's retirement.
Leclerc and Hamilton both pitted on lap 20 while the Ferrari driver kept the leading spot, with the Mercedes driver falling back to 5th place until he finished the race at the fourth spot.
The safety car was out again as Aston Martin driver Sebastian Vettel's car stopped on the track after a spin on lap 23 until lap 27.
Verstappen stopped his car due to an engine issue and the virtual safety car was out as the Dutch driver left the race on lap 38.
Charles Leclerc currently leads the driver standings with 71 points, while George Russell placed second with 37 points, and Carlos Sainz is at the third spot with 33 points.
Ferrari is atop of the constructor standings with 104 points while Mercedes at the second spot with 65 points, and Red Bull placed third with 55 points.
The next Grand Prix in Formula One will be held on April 22-24 in Italy.