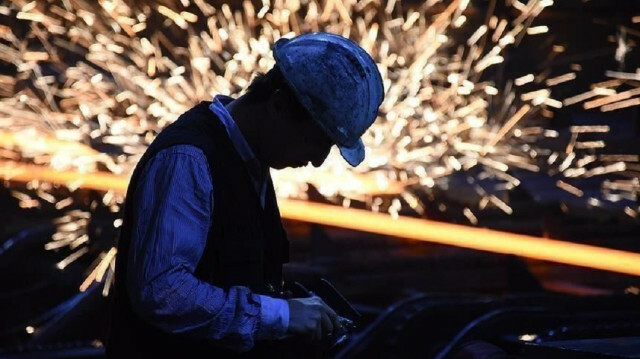 Despite inflationary pressures and supply chain disruption, manufacturing operating conditions in Turkey showed an improvement in November, according to a closely watched business survey released Wednesday.
Increasing for the sixth month in a row, Turkey's Purchasing Managers' Index (PMI) for the manufacturing sector reached 52 in November, up from 51.2 in October, the report by the Istanbul Chamber of Industry prepared in collaboration with the London-based global data firm IHS Markit showed.
The rise was led by return to growth of output, which increased marginally following a slowdown in October, the report said.
Production was backed by a further rise in employment, with job creation having been recorded in each month during the past year-and-a-half.
New orders, however, slowed down for the second month running despite continued growth of new export orders, owing to price rises, shortages of electronic components and issues in the automotive sector.
"Manufacturers raised their selling prices at the sharpest pace on record in response to a marked acceleration of input cost inflation, in turn largely reflective of currency weakness," it said.
The report added that suppliers' delivery times lengthened to the greatest extent since April 2020 amid ongoing challenges in sourcing raw materials and transportation.