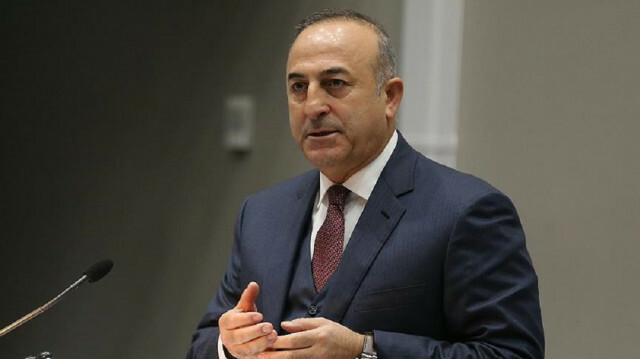 Turkey's Foreign Minister Mevlut Cavusoglu met the head of the Libyan High Council of State in Ankara on Thursday.
"Today we hosted Khaled al-Mishri, who was re-elected as President of High Council of State of Libya," Cavusoglu said on Twitter.
He said they discussed "developments and the election process in Libya" in detail and Cavusoglu vowed to "continue our strong support to brotherly Libya and further develop our cooperation in every field."
Libya's High Council of State re-elected al-Mishri as chairman for a fourth one-year term on Tuesday.
Al-Mishri won 73 out of 128 votes in the election in the capital, Tripoli, council's spokesman Mohamed Nasser told Anadolu Agency.
Libya has recently witnessed positive developments following a breakthrough in which rival parties agreed Feb. 5 on a unified new executive authority to govern in the lead-up to Dec. 24 national elections.
Libyans hope the new authority will end years of civil war that have engulfed the country since the ouster and killing of strongman Muammar al-Qaddafi in 2011.