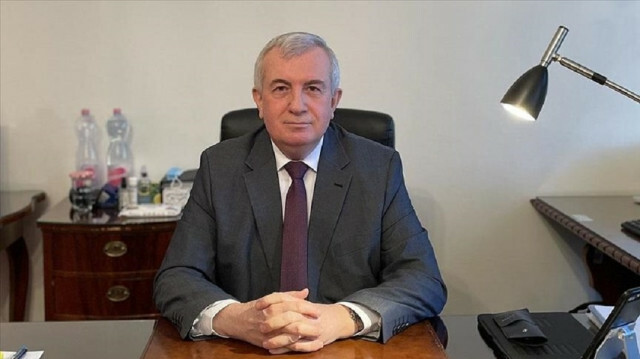 Turkey and Hungary have no political problems between them and enjoy "very good" relations, the Turkish ambassador in Budapest said on Monday.
"The political relations between Hungary and Turkey are at a very good level. There is very well-functioning cooperation mechanisms between us. Both countries support each other on international platforms," Ahmet Akif Oktay told Anadolu Agency.
Noting that a European representation office of the Organization of Turkic States, formerly known as the Turkic Council, opened in Hungary, Oktay said the government strongly supports the activities of this office, which hosts a number of diplomatic and cultural events.
He added that the tourism industry suffered in 2020 as a result of flight suspensions and the airport closures due to the coronavirus pandemic.
Over 60,000 Hungarian tourists visited Turkey as of September this year, he said, adding that this number is expected to rise to over 150,000 in the coming years.
He emphasized that the two countries have a "historical friendship" in terms of cultural exchanges and that they designated 2024 as a common cultural year.
Numerous cultural, academic, commercial, and economic events will be held throughout that year in both countries, he said.
"We wish this year to be celebrated in a very beautiful, meaningful, and historic way befitting the historical friendship between both the countries," he added.
Highlighting that defense industry cooperation is one of the "most promising areas," he said armored personnel carriers developed by Turkey would be produced jointly in Hungary.
* Writing by Gozde Bayar