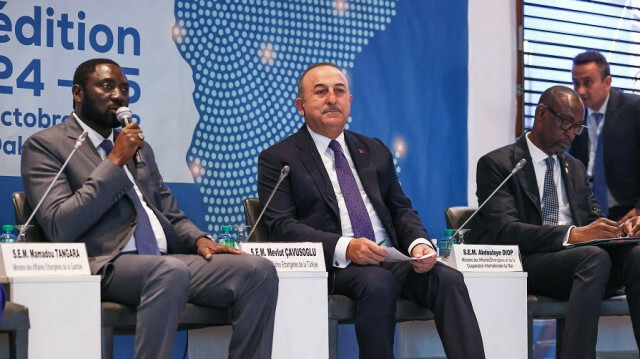 Speaking in Senegal's capital Dakar, Turkish Foreign Minister Mevlut Cavusoglu on Tuesday stressed Türkiye's win-win policy on partnering with Africa.
"Exchanged views on the global challenges affecting our world and the effects of the war in Ukraine on Africa," Cavusoglu said on Twitter at the 8th Dakar International Forum in the West African country of Senegal.
He added that he "shared information about Türkiye's win-win African Partnership policy."
On the forum's sidelines, Cavusoglu also met with his Senegalese counterpart Aissata Tall Sall.
On Twitter, Cavusoglu announced the signing of a memorandum of understanding on the Antalya Diplomacy Forum, held annually in Türkiye, and the Dakar International Forum.
The two officials also addressed bilateral ties, said Cavusoglu.
Separately, Cavusoglu also met with Sudan's acting Foreign Minister Ali Al-Sadiq Ali and discussed "the transition process in Sudan, our bilateral relations and regional developments.
Senegal is the first stop on Cavusoglu's three-day African tour, to be followed on Wednesday and Thursday by Ghana and Benin.