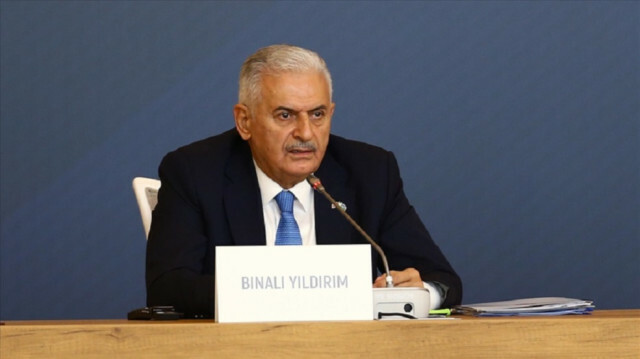 A senior Turkish politician reiterated the importance of cooperation in the Caucasus on Thursday.
What is needed is cooperation instead of competition, Justice and Development (AK) Party Deputy Chairman Binali Yildirim said in a speech at the 8th Global Baku Forum in the Azerbaijani capital of Baku.
Noting that the Karabakh issue was recently resolved because of the Azerbaijani Army's successful campaign that ended the nearly 30-year Armenian occupation, he encouraged advanced regional cooperation.
Such an initiative would include Azerbaijan, Armenia, Turkey, Russia and Iran as well as countries east of the Caspian Sea, he added.
Yildirim pointed to the presence of opportunities and infrastructure for advancing regional cooperation and stressed the Baku-Tbilisi railway, Baku-Tbilisi-Ceyhan oil pipeline and Southern Corridor projects can be jointly used by nations in the Caucasus, Central Asia and Europe.
He referenced Turkey's central role in regional developments and noted Ankara's efforts to end conflicts in Syria, Libya, Yemen and Afghanistan.
He also highlighted contributions to improve prosperity, peace and cooperation in the Caucasus.
Regarding the coronavirus pandemic, Yildirim called for global action and solidarity to overcome economic hardships that have emerged in the post-pandemic world.
*Writing by Ahmet Gencturk