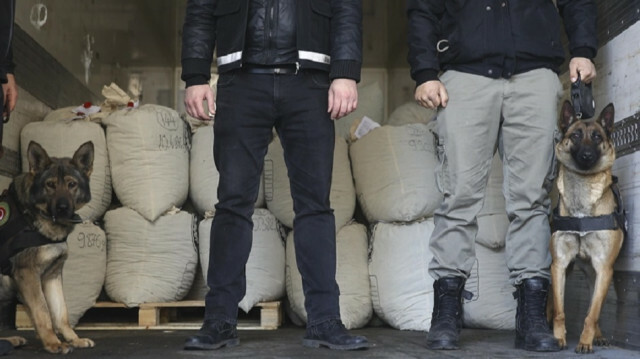 Turkish security forces seized 289 kilograms (637 pounds) of marijuana in the eastern Bingol province, the provincial governor's office said on Friday.
Gendarmerie forces started an operation following a tip off that a large amount of marijuana was cultivated by suspicious persons in hemp fields.
The gendarmeries team found marijuana, which was left to dry hidden under the grass in the wooded area, during search in the rural areas of Genc district, a statement said.
"Our security forces, with the support of the people of the region, continue to fight against drugs and stimulants throughout our province without any let up," it added.