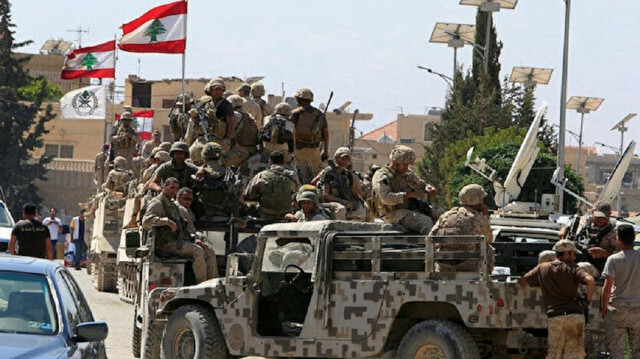 The Lebanese army announced on Friday that it has received the first batch of a $60 million grant provided by Qatar.
The army said it has begun distributing financial aid to military personnel, which was granted to support the salaries of the army members
Lebanese Armed Forces Commander Gen. Joseph Aoun praised Qatar's support for Lebanon and its army amid the challenges it faces due to the deteriorating economic situation.
Last June, Qatar announced $60 million support for the Lebanese army. It said "this support comes as part of Qatar's commitment to support the Lebanese people, in addition to its firm belief in the importance and necessity of joint Arab action."
Last July, Doha announced the supply of 70 tons of food aid to the Lebanese army, monthly and for a year, according to the official Qatar News Agency.