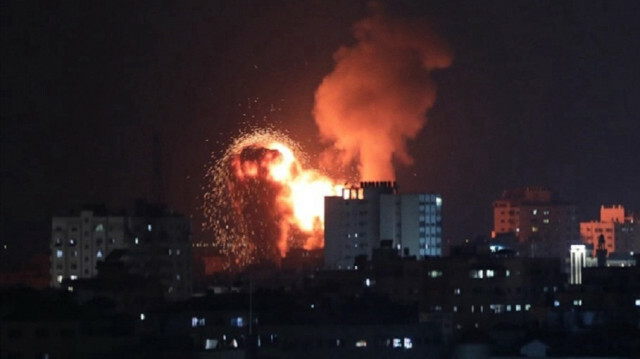 Palestinian resistance group Hamas on Sunday called for international intervention to halt the ongoing Israeli attacks on the blockaded Gaza Strip.
"We call for an urgent action to stop the aggression on Gaza and end all crimes and violations of the Zionist enemy [Israel] against our [Palestinian] people and holy sites," Hamas spokesman Fawzi Barhoum said in a statement.
He decried the continued silence of the international community to the Israeli military offensive as a "a stain of shame."
Israeli warplanes continued airstrikes in the Gaza Strip for the third day, leaving at least 29 Palestinians dead, including six children and four women, and over 250 others injured.
The Israeli onslaught came amid rising tensions across Palestinian territories since Monday, when Israeli forces detained Bassam al-Saadi, a senior leader of Islamic Jihad, in a raid in the occupied West Bank city of Jenin.
On Sunday, Israeli Prime Minister Yair Lapid said the military operation in Gaza, which is ruled by Hamas, will continue "as long as necessary."