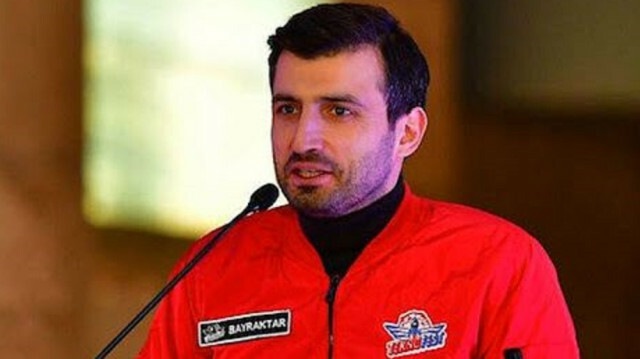 It was a great honor to have contributed to Azerbaijan's success in the Karabakh war, Turkey's top drone entrepreneur said on Wednesday.
"My father, older brother, and I were also awarded medals after the Karabakh war. We are honored to contribute to the success in such a war," revealed Baykar's Technical Director Selçuk Bayraktar during an interview with CNN Turk on Wednesday.
The entrepreneur behind Turkey's globally lauded drone program went on to note that several countries want to purchase his company's UAVs.
"Agreements have been inked with more than 10 countries, and UAVs are already being exported to five countries."
"The most powerful aircraft of the future will be unmanned aerial vehicles," Bayraktar predicted.
Turkey's drone strategy has garnered worldwide praise, prompting many countries to reassess their defense strategies in light of Ankara's recent success in altering the balance on the battlefield in Libya, Syria, and Nagorno-Karabakh.
The Bayraktar TB2 armed UAV was developed and manufactured by Turkish defense company Baykar Technologies.
It has been used by the Turkish Armed Forces and Turkey's Security Directorate since 2015, most recently credited for Azerbaijan's military success in the Karabakh conflict.