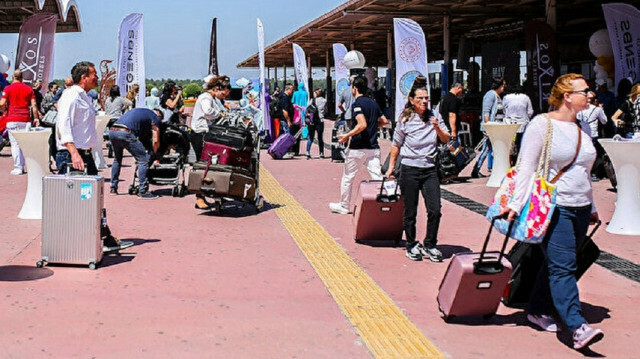 The famed Turkish resort city of Antalya has welcomed more than a million German tourists so far this year, according to Recep Yavuz, head of the Antalya City Council Tourism Working Group.
"In the first six months of this year, 955,000 German tourists visited Antalya. As of the first week of July, the number of German tourists exceeded 1 million," Yavuz wrote on his personal blog.
The news meant that for the first time in five years, German tourist arrivals overtook Russians, which used to make up the largest chunk of foreign visitors.
More than 3 million German tourists are expected to visit the Turkish Riviera resort this year, he added.