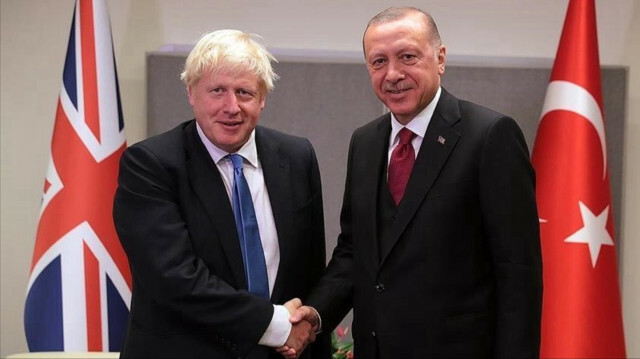 Türkiye's President Recep Tayyip Erdogan on Wednesday met British Prime Minister Boris Johnson on the sidelines of the NATO summit in Madrid.
The closed-door meeting was the third bilateral contact of the Turkish president at the high-level summit in the Spanish capital.
Earlier, Erdogan held separate meetings with his French counterpart Emmanuel Macron and European Council President Charles Michel at the IFEMA Convention Center.
NATO has officially invited Finland and Sweden to join the alliance after Türkiye signed an agreement with the two Nordic countries which promised to address Ankara's security concerns stemming from terrorist groups.
The leaders also approved a new Strategic Concept, setting out the alliance's priorities, core tasks, and approaches for the next decade.