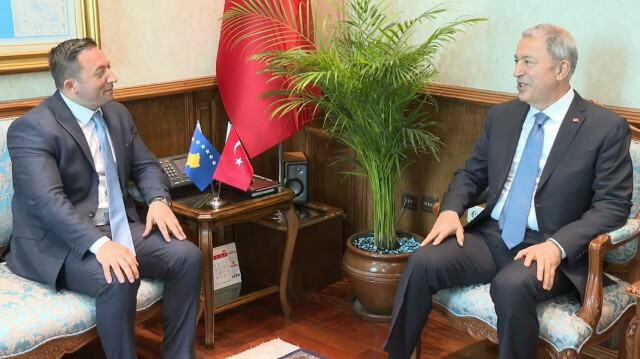 The defense ministers of Turkey and Kosovo held a meeting in the Turkish capital Ankara on Wednesday.
Discussions between Hulusi Akar and Armend Mehaj focused on security and defense issues, bilateral ties, and cooperation in the defense industry, according to a statement from the National Defense Ministry.
Akar called for greater collaboration between the two countries on military training, in line with their common goals and history, the statement said.