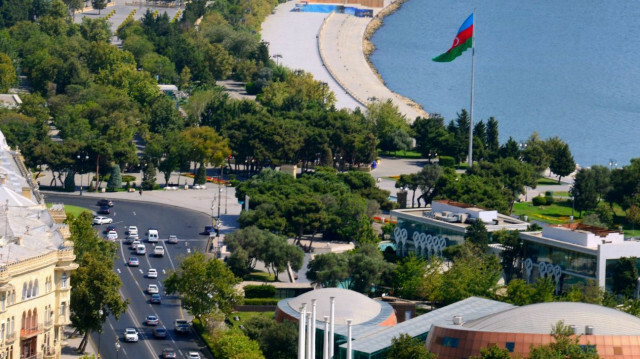 Azerbaijan has taken on a bigger role in solving global issues as its sphere of influence in the international arena expands, according to an Azerbaijani lawmaker.
Speaking exclusively to Trend News Agency, MP Ramin Mammadov noted that issues on the regional agenda are greatly influenced by Azerbaijan's actions and its active participation in current initiatives.
"Azerbaijan is pursuing a policy that serves the well-being, security and development of the countries and peoples of the region," according to Mammadov.
"This is clear amid the new realities that have came to the fore after the 44-day Second Karabakh War," the MP added, noting that "Azerbaijan is making important strides, both in the fight against the COVID-19 pandemic and in solving other global problems. The main goal of the country's initiatives is to contribute to ensuring peace and security worldwide."
Mammadov also stressed that Azerbaijan, chairing the Non-Aligned Movement, has put forward significant proposals that play a crucial role in the global fight against the COVID-19 pandemic in a short period of time.
"Azerbaijan has made a voluntary contribution to WHO in the form of $10 million; moreover, humanitarian and financial assistance has been afforded to more than 30 countries," he concluded.
Baku and Yerevan were embroiled in a 44-day conflict on Karabakh – a region that lies within Azerbaijan but was under occupation of Armenia – which ended with a Russia-brokered cease-fire on Nov. 10, 2020.
During the face-off that started in September 2020, Azerbaijan liberated several cities and 300 settlements and villages that were occupied by Armenia for nearly three decades. The peace agreement is celebrated as a triumph in Azerbaijan.
The leaders of the three countries later agreed to develop economic ties and infrastructure for the benefit of the entire Caucasus region.