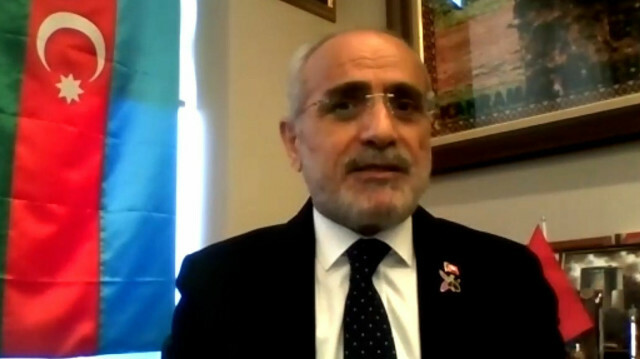 Azerbaijan's victory in the second Karabakh war is yet another chapter of the country's glorious history, Turkish President Recep Tayyip Erdoğan's top advisor Yalcin Topcu told Trend News Agency on Sunday.
Topcu pointed that operation "Iron Fist," referring to the Second Karabakh War, was launched against Armenia after Yerevan "neglected international law, committed many crimes against humanity and held Karabakh under occupation for 30 years, despite UN Security Council resolutions."
According to Topcu, Azerbaijan's operation was carried out within the norms and principles of international law and respected the rights of civilians.
"Thanks to this 44-day war, which began on September 27 and ended in victory on November 10, 2020, today the tricolor flag of Azerbaijan flies in the sky over Karabakh. The war will be talked about for a long time," the official noted.
"Azerbaijan achieved an internationally recognized great military and diplomatic victory over the aggressive Armenia, which violates the norms and principles of international law and doesn't recognize UN Security Council resolutions," Topcu added.
Topcu stressed that this victory is of great significance to all the peoples of the region.
"The opening of a corridor to Nakhchivan through the territory of Armenia will greatly contribute to strengthening peace and improving the well-being of all peoples of the region, including the Armenians," he added.
Relations between the former Soviet republics of Azerbaijan and Armenia have been tense since 1991, when the Armenian military occupied Nagorno Karabakh, also known as Upper Karabakh, a territory internationally recognized as part of Azerbaijan, and seven adjacent regions.
When new clashes erupted on Sept. 27, 2020, the Armenian army launched attacks on civilians and Azerbaijani forces and violated several humanitarian cease-fire agreements.
During the 44-day conflict, Azerbaijan liberated several cities and nearly 300 settlements and villages from the nearly three-decade occupation.
On Nov. 10, 2020, the two countries signed a Russian-brokered agreement to end the fighting and work toward a comprehensive resolution.
On Jan. 11, the leaders of Russia, Azerbaijan, and Armenia signed a pact to develop economic ties and infrastructure to benefit the entire region. It included the establishment of a trilateral working group on Karabakh.
The cease-fire is seen as a victory for Azerbaijan and a defeat for Armenia, whose armed forces withdrew in line with the agreement.