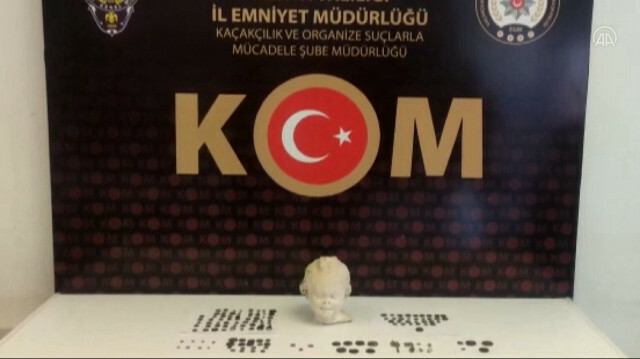 Turkish security forces seized dozens of artifacts, including a Roman-era Eros statue, on Wednesday, according to local sources.
Acting on a tip-off, police raided a workplace in the Konya province and seized a statue of Eros, 131 coins and 12 historical artifacts, the sources said.
Police also arrested a suspect during the operation.