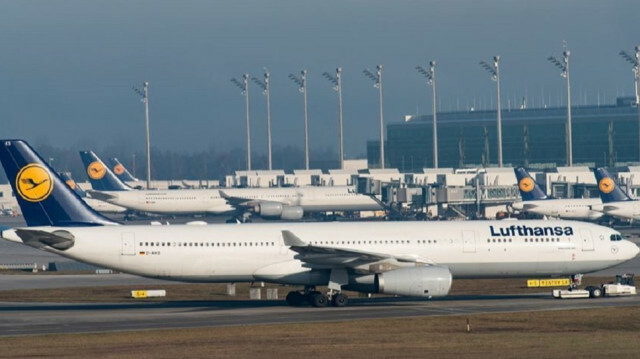 Lufthansa Group announced on Wednesday that it posted operating profit in July-September for the first time since the onset of the coronavirus pandemic with a strong recovery in air travel demand.
"With rising demand for business travel and a record result of Lufthansa Cargo we have mastered another milestone on our way out of the crisis: We are back to black," chief executive Carsten Spohr said in a statement.
Airlines of the Lufthansa Group carried 19.6 million passengers in the third quarter of this year, equal to 46% of the pre-crisis level in the same quarter of 2019, thanks to people's desire to travel and the easing of pandemic-related travel restrictions.
In the third quarter, sales of the group nearly doubled (up 96%) year-on-year to €5.2 billion ($6 billion) from July to September.
Lufthansa Group's adjusted earnings before interest and taxes (EBIT) amounted to €17 million, improving from a loss of €1.3 billion a year ago.
The net loss of the group totaled €72 million in the third quarter while it was €2 billion last year.
Backed by the further opening of important long-haul markets for travelers from Europe, especially the US, new bookings rose markedly, reaching around 80% of the pre-crisis level at the end of September, Lufthansa said.