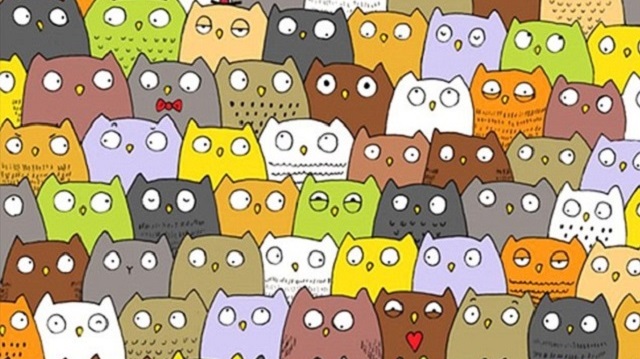 The two illusions created by the Hungarian artist Gergely Dudás challenge viewers to find the hidden panda and the hidden cat.
In the first illusion the cat is hidden among dozens of owls; the panda is hidden by snowmen.
The Hungarian illustrator, who posts cartoons and mind-bending puzzles for his followers, occupied the agenda for days.