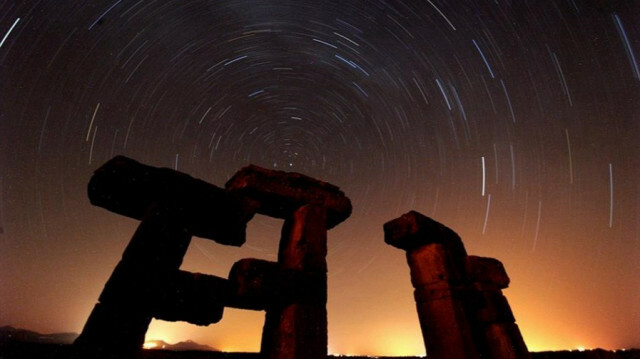 The ancient city of Blaundus in Türkiye's Usak province in the Aegean region has been welcoming night photography enthusiasts to click hundreds of rock tombs.
The ancient city, founded in 4th-3rd century BC by those coming from Macedonia during Alexander the Great's Anatolian expedition, was later linked to the Kingdom of Pergamon and the Roman Empire.
Visitors entering the city have the chance to observe the nooks and protrusions created by thousands of rock tombs on the valley's slopes. The city is bordered by deep valleys that extend through the Ulubey Canyon.
Touring the city through historical ruins on a dirt road resembling a walkway, visitors arrive at the necropolis region and the temple of Demeter, known in mythology as the goddess of agriculture and fertility.
The far end of the city has three constructions that stand out with a skillful placement of stone blocks.
Visitors interested in photography from the nearby provinces and districts are welcomed by the structures standing in the city with the splendor of the first day.
Particularly at night, photographers use long exposure and star photography techniques to capture a singular vista of the ancient city ruins and starry sky.