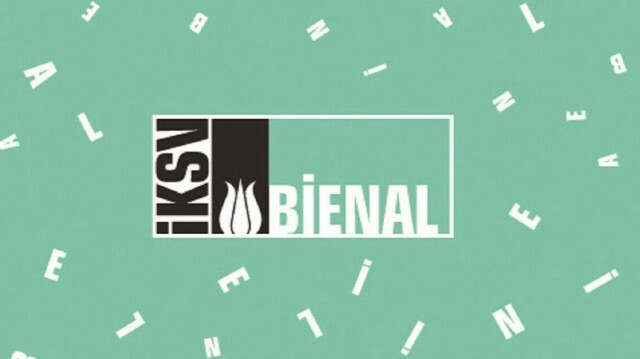 Istanbul's highly-anticipated two-month art event, the 17th Istanbul Biennial, is expected to gather art lovers with various artist groups in the metropolis where it starts next month.
Organized by the Istanbul Foundation for Culture and Arts (IKSV) and supported by 2007-2026 sponsor Koc Holding, the event will be held on Sept. 17-Nov. 20.
It will be curated by international figures Ute Meta Bauer, Amar Kanwar, and David Teh, and is expected to bring together the projects of over 500 artists, experts, and professionals, from writers, poets, and musicians to architects, radio programmers, fishers, activists, stand-up comedians, chefs, ethnomusicologists, ornithologists, marine scientists, and puppeteers, the IKSV said in a statement.
The art works at the 17th Istanbul Biennial will meet with art lovers at 12 exhibition venues in the Beyoglu, Kadikoy, Fatih, and Zeytinburnu districts, as well as over 50 bookstores, second-hand booksellers, hospitals, nursing homes, cafes, metro stops, and a radio station all over the city.
Attending will be free of charge this year thanks to the sponsorship of Koc Holding.
The biennial will also host a long-running project called "Wallowland," by artist and activist duo Cooking Sections, whose project has been nominated for the Turner Award, one of the most influential art awards in the UK.
Cooking Sections' biennial-specific project will use food to address important environmental problems, tracing the effects of endangered wetlands around Istanbul on the city's water buffaloes.
The two-man group collaborated with herdsmen, biologists, environmentalists, conservationists, ethnomusicologists and many others, conducting extensive research into the feeding and growth patterns of the water buffaloes and different species around them at different times of the year.
Researchers Akgun Ilhan, Burcin Cingay, Itri Levent Erkol, Melisa Bal, Mustafa Avci, and the Anadolu Meralari group also took part in conducting new research to reveal different aspects of the ecosystem in the region.
Their project aims to help preserve water buffalo breeding on Istanbul's outskirts.
"Wallowland" can be viewed in the biennial's venue in Beyoglu.
On the first day of the biennial, Sept. 17, test sessions and guided on-foot tours will be held in Istanbul's Arnavutkoy district.
The premiere of a song composed for the project by Gulinler, an artist from the alternative music group Wiseslang, will also be held.