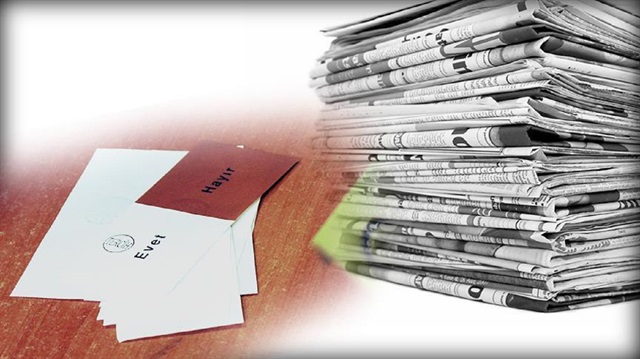 The "Yes" vote in Sunday's historic referendum on Turkey's transition to a presidential system has dominated Arab media on Monday.
On Sunday, millions of Turks voted on wide-ranging reforms in the constitution that would usher in an executive presidency.
Unofficial results showed the Yes camp on 51.41 percent while the No had 48.59 percent.
"Erdogan greets his referendum victory," read a headline on Qatar-based Al-Jazeera television.
The Saudi-funded Al-Arabiya news channel said "Erdogan will chair cabinet meetings in first implementation of constitutional reforms".
"Turkish referendum: Is it a second republic?" headlined the London-based Al-Araby Al-Jadeed newspaper.
Lebanese daily An-Nahar said "Yes camp is winner of referendum". Another headline said "Erdogan: It is a historic victory".
Egypt's Al-Masry Al-Youm newspaper headlined "Erdogan amasses more power in Turkey".
Iraq's Sabah newspaper said "Turks choose presidential system over parliamentary system".