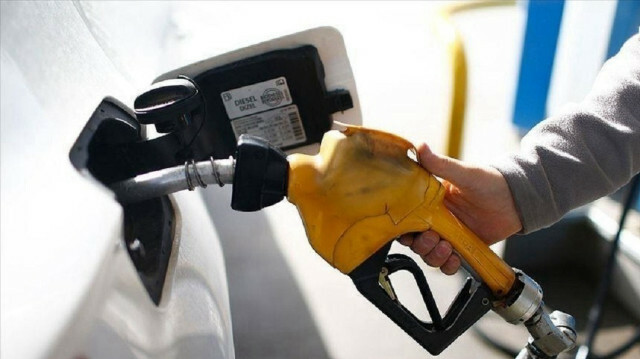 US gasoline prices climbed to a record high level on Tuesday, rising over 4% from the previous week, according to data compiled by Anadolu Agency.
The national average stood at $4.374 per gallon (3.785 liters) for regular gasoline, up more than 1% from $4.328 on Monday, figures from the American Automobile Association (AAA) showed.
While this marked a 4.04% jump from last week's average of $4.204 per gallon, it was a gain of almost 6.3% from $4.116 on a monthly basis, and a whopping 47.4% from $2.967 a year ago, according to the data.
The highest price was seen in the state of California at $5.841 per gallon, followed by Hawaii and Nevada with $5.299 and $5.125 per gallon, respectively.
The states of Washington, Oregon, Arizona, and Illinois all saw gasoline prices climbing above $4.6 per gallon.
Record high gasoline prices are intensifying inflationary pressures on the US economy, where annual consumer prices in March climbed 8.5%, its largest gain in more than 40 years.
On an annual basis, the indices for energy and gasoline in March were up 32% and 48%, respectively, according to the latest data from the US Labor Department.
The Federal Reserve has so far raised interest rates twice, 25 basis points on March 16 and another 50 basis points on May 4, in order to tame record inflation.
Minneapolis Fed President Neel Kashkari said Monday he is confident that the country's high inflation will decline to the central bank's 2% target with monetary tightening.
However, crude oil prices are on the rise with the Russia-Ukraine war creating supply worries, the EU preparing to ban Russian crude imports, and OPEC countries only gradually increasing production, falling short of meeting rising global demand.