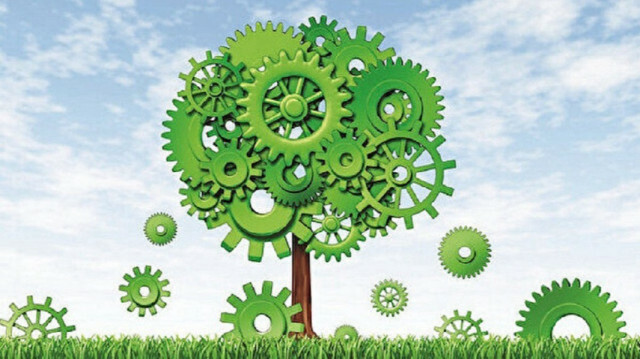 Türkiye's Isbank received a total of $227 million funding for green transformation and sustainability, the bank said in a statement on Thursday.
The funding from the European Bank for Reconstruction and Development (EBRD) and the International Finance Corporation (IFC) with a final maturity of five years is part of the securitization program based on foreign remittance flows, or "Diversified Payment Rights," it said.
While $127 million provided by the EBRD will be used to finance women-led businesses, renewable energy and resource efficiency investments, $100 million by the IFC will be used to finance mortgages and green mortgages.
"The funds obtained through the new securitization transaction we have successfully completed will contribute to the diversification and extension of the maturity of our financing sources and to the financing of sustainability," Isbank CEO Hakan Aran said in the statement.
"We believe that sustainable development can only be materialized through continued and increased support for green finance, the participation of more women-led businesses in the economy and an increase in the female workforce," he added.
Emphasizing that effects of the global climate change have demonstrated the need to accelerate the transition to a green economy, Aran said one of the bank's main priorities is to offer the funds to its customers through "sustainability-themed products and services" and to support the customers' green transformation processes.
"We are very pleased to further strengthen our cooperation with EBRD and IFC with this transaction coinciding with our Bank's 98th anniversary this year. We will continue to support the driving and transformative areas of the economy with our responsible banking approach and contribute to the creation of a green and sustainable economy," he added.