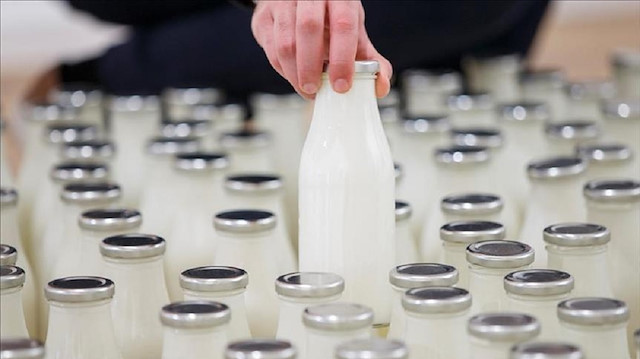 Turkey's cow milk production dropped nearly 4 percent year-on-year in January, the country's statistical authority announced on Wednesday.
The amount of cow milk collected by the integrated dairies totaled at 808,222 tons in January, TurkStat said in a statement.
Official figures showed that drinking milk production fell significantly on annual basis -- falling 18 percent to 146,063 tons.
Turkey produced 59,790 tons of cheese, nearly 99 percent of which was made from cow milk as the rest was produced from sheep, goat, buffalo and mixed milk.
Yoghurt production also went down 3.4 percent to 90,368 tons during the same period.
"Drink made of yoghurt production became 50,032 tons and decreased by 5.5 percent when compared to the same month of the previous year, " it said.
The average fat rate of cow's milk collected by integrated dairies was 3.5 percent, while the average rate of protein was 3.3 percent in January.
Last year, the amount of cow milk collected by the integrated dairies stood at 10.03 million tons in the country, up 10 percent year-on-year.