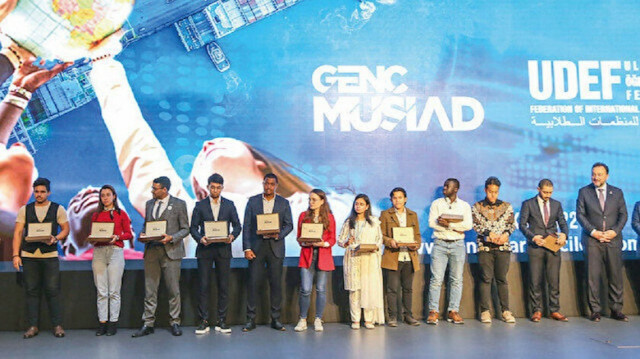 Students from all over the world who come to study in Türkiye act as ambassadors wherever they go, and according to Independent Industrialists and Businessmen Association (MÜSİAD) President Mahmut Asmalı, hundreds of companies have strengthened their export potential thanks to the contributions of foreign students trained under the scope of the Young Trade Ambassadors Project.
The Young MÜSIAD's Young Trade Ambassadors Project has for the past six years order to brought Türkiye's products and services together with qualified human resources who boast a knowledge of foreign languages and an effective network abroad, serving as a bridge between Türkiye and their respective countries of origin.
Speaking about the details of the project, MUSIAD President Mahmut Asmalı said that under the scope of the project, international students are given on-spot training on foreign trade, market research, entrepreneurship, and business ethics, and these students are then matched with job opportunities in relevant companies.
"We've been able to reach thousands of international students spread across six cities over the past six years. Hundreds of Turkish companies have strengthened their export potential with the synergy of the students trained within the scope of the project," continued Asmalı.
Contributing over $150 million to exports
Speaking at the program, Deputy Minister of Trade Rıza Tuna Turagay said that students enjoy a multitude of great advantages for Türkiye in terms of the economy as well as in many other fields.
Concerning the exports made by international students, Turagay stated that the total contributions of 495 international students to exports stand a total of $168 million.