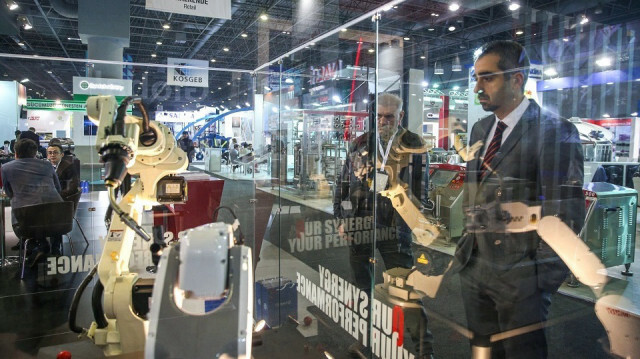 MUSIAD EXPO, one of the most important mixed trade fairs in Türkiye and the region, will open its doors in Istanbul for the 19th time on 2-5 November and bring together over 100,000 visitors and participants from 124 countries.
Organized every two years by the Independent Industrialists' and Businessmen's Association (MUSIAD), MUSIAD EXPO will be held at TÜYAP Istanbul Fair and Congress Center, where it will bring together qualified procurement committees and entrepreneurs, investors, and industrialist business people.
In a statement, MUSIAD Chairman Mahmut Asmal pointed out that despite a raging pandemic, a satisfaction rate of %97 was achieved at MUSIAD EXPO 2020, noting that MUSIAD EXPO 2022 would guide global trade in a post-Covid-19 world.
"Our fair, which was held in 2020, received a satisfaction rate of 97%. We hosted visitors from 102 countries in an area of 14,000 square meters at MUSIAD EXPO, which was the only fair to conform to safety measures at the time. We will once again host over 100,000 visitors and exhibitors from 124 countries in an area of 25,000 square meters each year," continued Asmalı.

"There will be fervent participation from Europe, Asia, Africa, and the MENA region. Azerbaijan, Russia, Qatar, Saudi Arabia, Morocco, Indonesia, Nigeria, and Pakistan, in addition to qualified procurement committees from numerous countries such as Iran and Algeria, will be present at MUSIAD EXPO, the center of global trade. We conducted comprehensive and in-depth research at MUSIAD EXPO and invited company and product-based procurement committees to our country. With attendees from 24 different sectors, we expect that B2B meetings that will bring together visitors and participants will yield positive results. We're excited about the big rendezvous," noted Asmalı.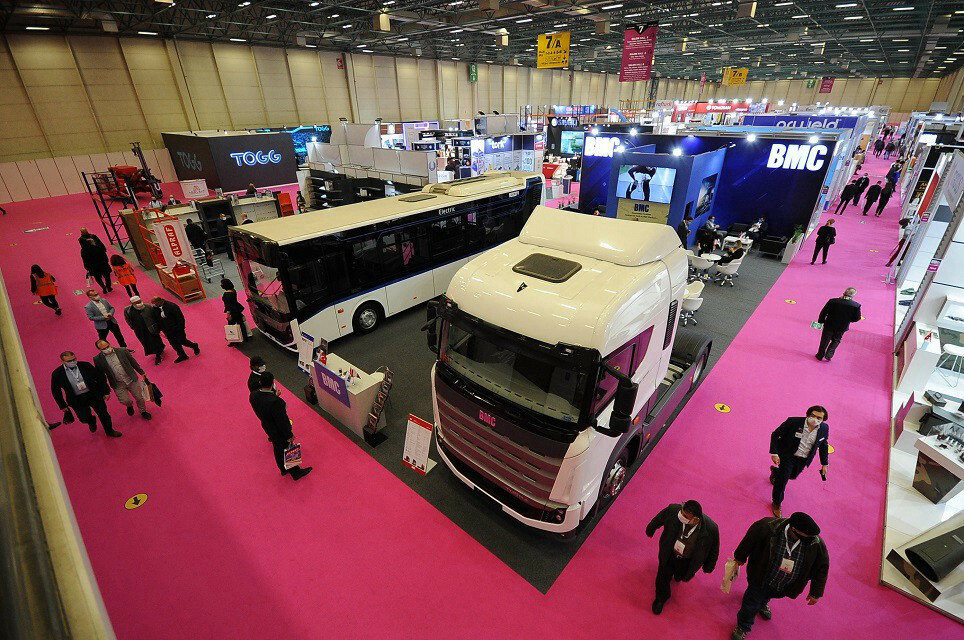 MUSIAD EXPO to directly contribute to Türkiye's 2023 vision
Recalling MUSIAD's past contributions to the field of commercial diplomacy, Chairman Asmalı pointed out that a D8 Ambassadors meeting will be held within the scope of the fair. Asmalı also stated that MUSIAD EXPO will directly contribute to Türkiye's 2023 targets.
"MUSIAD EXPO 2022 is also the heart of commercial diplomacy. With the International Business Forum to be held within the framework of Türkiye's most comprehensive mixed trade fair MUSIAD EXPO and various events, diplomatic missions from all over the world, our foreign representatives, ambassadors, consuls, and honorary consuls in our country An event will also be held at MUSIAD EXPO with the participation of D8 Ambassadors this year," continued Asmalı, adding that MUSIAD EXPO offers a great opportunity for Türkiye to reach its export target of $300 billion in 2023.

"In past fairs, billions of dollars of trade contributed to the economy. In this upcoming one, we aim to contribute directly to our country's 2023 vision at the highest levels of commercial connection," concluded Asmalı.