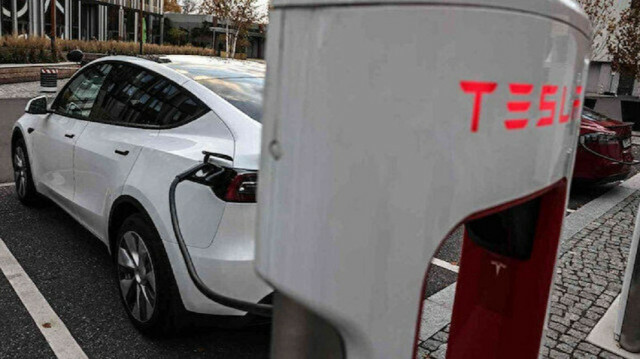 Electric automaker Tesla posted a record high profit during the first quarter of the year, according to its financial results statement.
The Texas-based firm had a $3.32 billion net income attributable to common stockholders in the January-March period of this year, it said Wednesday.
This marked a whopping 658% increase from $438 million recorded in the same period of last year.
The company had total revenues of almost $18.8 billion in the first three months of 2022, up around 81% from almost $10.4 billion in the same period of last year.
Tesla said it has been struggling with global chip shortages, supply chain issues, and recent COVID-19 outbreaks weighing on its supply chain and factory operations.
"Furthermore, prices of some raw materials have increased multiple-fold in recent months. The inflationary impact on our cost structure has contributed to adjustments in our product pricing, despite a continued focus on reducing our manufacturing costs where possible," the statement noted.
Tesla stock price was up 7.25% in pre-market hours before the opening of the Nasdaq on Thursday.