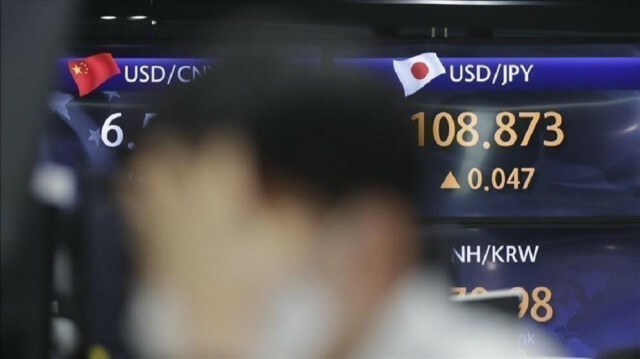 Major stock markets in Asia closed with gains on Friday after a tough week for investors, while European indices also posted positive figures.

The Asia Dow, which includes blue-chip companies in the region, earned 16.21 points, or 0.41%, to close at nearly 3,982 points.
Tokyo's Nikkei 225 stock exchange also increased 176.7 points, or 0.58%, to 30,500.

The Hang Seng, the benchmark for blue-chip stocks trading on the Hong Kong stock exchange, saw an increase of 252.91 points, or 1.03%, to 254,920.
China's Shanghai stock exchange was up by 6.87 points or 0.19% to reach almost 3,614 points and Singapore index rose by 6.69 points or 0.22% to reach 3,071.

Meanwhile, the Indian Sensex benchmark was the only index that saw a decline, down by 169.6 points or 0.88% to reach 58,760 points.

In European side, all major indices posted positive figures during the last transaction day of the week.
The STOXX Europe 600, which includes around 90% of the market capitalization of the European market in 17 countries, was up by 1.72 points or 0.37% to 467.7 as of 1052GMT.
London's FTSE 100 increased by 13.7 points or 0.19% to 7,041, and Germany's DAX index reached 15,688 points, up by 36.8 points or 0.24%.
The French CAC 40 earned 42.22 points or 0.64% to 6,664 points, while Italy's FTSE MIB posted a decline of 65.7 points, or 0.25%, to 26,029 points.
Spain's IBEX 35 also lost 93.20 points, or 1.07%, to 8,826.9 points.